team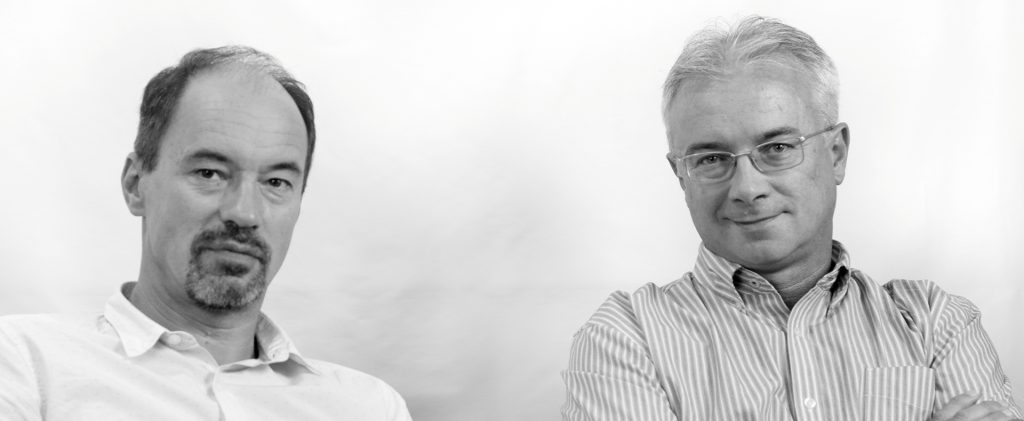 Partners
Șerban Țigănaș – President
Florin Dico – General Manager
Managers
Levente Kornis – Architecture Department Manager
Levente Kovács – Structural Department Manager / Technical Verifier – MDRT
Lucian Chiorean – MEP Department Manager
Carmen Brădățeanu – Technical-Economical Division Manager
Daniela Bîlc – Financial Manager
Carmen Constantinescu – Legal Adviser
Bogdan Dico – BIM Manager
Márta Fodor-Kis – Quality Manager
Architecture Department
Levente Kornis – Senior Architect – Department Manager
Susana Dumitrescu – Senior Architect
Alexandrina Kiss – Senior Architect
Alexandra Bendea – Senior Architect
Camelia Gâz – Senior Architect
Ciprian Onețiu – Senior Designer
Lóránt Miklós – Architect
Iulia Stancicu – Architect
Adina Merloi – Architect
Andreea Văduvescu – Architect
Carla Simuț – Architect
Oana Nuna – Architect
Denisa Petruș – Architect
Alexandru Zaharia – Junior Architect
Maria Buiga – Junior Architect
Claudia Mureșan – Junior Architect
Sorin Trif – Junior Architect
Alexandru Trofin – Junior Architect
Silvia Alexandrescu – Junior Architect
Răzvan Nemțău – Student
Structure Department
Levente Kovács – Senior Structural Engineer – Department Manager
Paul Constantinescu – Senior Structural Engineer
Ioan Roșchiță – Senior Structural Engineer
Dan Drăguș – Senior Structural Engineer
Ioan Iov – Senior Structural Engineer
Marius Filipan – Senior Structural Engineer
Ciprian Cătinean – Senior Structural Engineer
Marius Popescu – Senior Structural Engineer
Sabina Bolboacă – Senior Structural Engineer
Bogdan Dico – Structural Engineer
Alexandru Bălan – Structural Engineer
Daniel Roman – Structural Engineer
Liviu Cucler – Structural Engineer
MEP Department
Lucian Chiorean – Senior MEP Engineer – Department Manager
Liviu Petreuș – Senior MEP Engineer
Marius Vincze – Senior MEP Engineer
Remus Păcurar – Senior MEP Engineer
Samuel Bunea – Senior MEP Engineer
Ruben Chinta – MEP Engineer
Administration / Other
Kinga Csete – Assistant Manager
Elena Bichiș – HR
Florin Petrea – Logistics
AG CONSULTING S.R.L. • AMBULATORIU CLINIC INTEGRAT, CLUJ-NAPOCA • ANGLO-ROMANIAN DEVELOPMENT LTD • BECHTEL INTERNATIONAL INC. • BOG'ART Bucuresti • BOSCH REXROTH SRL• BRD GROUPE SOCIETE GENERALE • "CARTIERUL TINERETULUI CLUJ" SRL • CASAROM, Luxemburg • CONCEFA SA, Sibiu • CONSILIUL JUDETEAN CLUJ • DELONGHI ROMANIA • DIRECTIA PENTRU SPORT A JUDETULUI CLUJ• ECHO INVESTEMENT S.A. • EMERSON SRL (Romania) • ENERGOBIT SRL • ENKA A.S. • Enol GRUP INVEST • ERRIGAL TRIUMF INVESTITII • EUROSTRUCTURES INTERNATIONAL Ltd. • FOTBAL CLUB CFR 1907 CLUJ S.A. • FUNDATIA COPII FERICITI, CLUJ-NAPOCA• GIMAROM IMOBILE S.A. • IMO INVEST S.A. • IMMO-MANAGEMENT ROMANIA S.R.L.• INBEV BLAJ• INTERBREW ROMANIA S.A. • LA LORRAINE BAKERY GROUP. • LIBERTY CENTER S.R.L., BUCURESTI • MIVAN-KIER JOINT VENTURE • MLS PROJECT ORADEA S.R.L. • MUZEUL ETNOGRAFIC AL TRANSILVANIEI • REAL CONSTRUCT GRUP SRL, SIBIU • REIF GMBH & CO. KG, GERMANIA • ROBERT BOSCH SRL • PROFESIONAL INVEST SRL, CLUJ-NAPOCA • PRIMARIA CLUJ-NAPOCA • SPITALUL CLINIC DE BOLI INFECTIOASE, CLUJ • SPITALUL CLINIC DE RECUPERARE, CLUJ • SPORT COMPLEX TRANSILVAN, CLUJ • SWISSPOR S.A.• TRANSILVANIA CONSTRUCTII S.A. • TRELLEBORG AUTOMOTIVE • TRIBUNALUL BISTRITA-NASAUD • TRIBUNALUL NEAMT • UNIVERSITATEA TEHNICA DIN CLUJ
clients
at our core
We design. We discover solutions to suit our client aims. We work with our clients to develop projects. The journey towards a new construction is often difficult, but we travel with our clients from the first to the last day.
We integrate. Planning, architecture, engineering and facility management are melting together in every project. To obtain quality each has to bring contributions in a balanced holistic approach.
We master computers. Computers are our precise tools. Tolerances and errors belong to the real world and we reduce them by not allowing them into the virtual project. The virtual is the future real in permanent discussion with what it has to become. BIM is the way we develop our projects.
We conceive for the place. Particular conditions at every project site are important and lead to specific solutions. A complete site analysis is determinant for both project concept and solution.
We strive to make good architecture. Architecture is the result of wishing, thinking and building. It consists of both immaterial and material characteristics, such as value, efficiency, satisfaction and cost, profit, performance. Our clients need good architecture.
We adapt. Permanent evaluation of the project development means to adapt to what becomes a priority. This also means to stay open and to never consider a project frozen, solved. We adapt as a way of development towards reality and quality.
We revise. To design means to manage the changes and to permanently revise models, drawings, schedules. Revision doesn't mean correction, it means evolution.
We communicate. Continuous communication with clients, authorities, contractors, and suppliers is fundamental. Lack of communication in construction costs lots of money in the end.
We innovate. There is no progress without innovation. Creation and innovation are the means of design. The last project has to be better than the previous one.
We deliver. To design means to deliver what is expected at the right time. A project is a series of deliveries.
Architecture
DICO si TIGANAS has many architects on its staff, who, alongside structural and mechanical engineers, are working to provide integrated designs, with sustainable outcomes. From the start, we've set out to have a sustainable approach in our design, our work spanning from masterplans to furniture. Our architects are combining the latest advances in building design but, at the same time, taking into consideration the location and the culture of the site.
Initial Information Inquiry
Execution Detailing
Preliminary Design (Concept)
Tender Preparation
Approvals
Tender Management
Execution Design
Documentation
Integrated Design
Integrated design is a constant and interdisciplinary interaction between all participants in the design process, for the sole purpose of a complete and optimized project. Architects, structural and MEP engineers are all part of DICO si TIGANAS in-house design team.
Structural Engineering
Having structural engineers on our team, their involvement in the design process starts at the very beginning, in the concept phase. This way, we maximize the safety and quality of the building for which they are responsible. Furthermore, the design process is more efficient, due to the fact that the future changes, from the structural point of view, are minor.
Initial Information Inquiry
Execution Detailing
Preliminary Design (Concept)
Tender Preparation
Approvals
Tender Management
Execution Design
Documentation
Site Supervision
Site supervision is very important to us so that our team of architects and engineers can keep an overview and react to any changes or inconsistencies that might appear during the construction phase. The result is a constantly updated project which minimizes the latter problems. This way we can keep the building quality high, on budget and the delivery on time.
Site Supervision
Object supervision and maintenance
BIM
BIM (Building Information Modeling) contains all architectural, structural, mechanical properties of a building as digital objects and representations in one single, central data model. The data from all departments are stored and updated here. As a result, precise information regarding construction and lifecycle costs can be achieved. The advantages of BIM:
better 3D visualizations and even walk-throughs in your model;
a problem-free design and building process due to a collision-free 3D model;
faster project development;
building cost predictions and even lifecycle cost predictions, hence better basis for clients and designers decisions;
easier and faster changes in the project;
automated generation of the project documentation;
the basis for later certifications and facility management.
Sustainability
Sustainability is the mandatory objective of the next paradigm in construction. We design for sustainability in a holistic approach: considering the program and the users, having flexibility and reversibility as main objectives, looking at the building technologies available in the industry at the moment and the energy consumption and used resource for the entire life cycle of the construction. Some of our projects were certified and awarded for sustainability performances in the last years.
VR
Virtual Reality technologies are the next step towards building experiences related to future buildings, before their materialization. We master modeling for VR experiences and look for the best uses of the digital capabilities to enter and inspect the space of the projects. We just wait for you with all the necessary skills and equipment ready. Are you ready for such experiences with the building of your desire?
Parametric
We use parametric design for form-finding and fabrication technologies for advanced design in our projects. Large structures or different construction elements can be developed by using adequate software for algorithmic generation of forms. We contribute to the advancement of architecture towards its' new paradigm. The new organicism of future constructions is parametric by nature.
what we do
what we gained
Documents
QUALITY CERTIFICATES: Integrated Management System Certified by SRAC (Romanian Society for Quality Assurance) and IQNET (International Certification Network) in accordance with the:
PERMITS:
Permit (Authorization) – National Center for Fire Security and Civil Protection nr. 1761 of 01.02.12: design and installation of signaling systems, alarm and alert in case of fire PDF
Permit (Authorization) – National Center for Fire Security and Civil Protection nr. 1763 of 01.02.12: design of systems and facilities to limit and extinguish the fires PDF
Permit (Authorization)- National Center for Fire Security and Civil Protection no. 5070 of 13.08.15: Design of systems and installations for the disposal of smoke and hot gases, except natural-organized ones PDF
Certificate – ANRE nr.13210 of 26/04/2018, the design of interior electrical installation for civil construction, industrial, aerial and underground connections at a nominal voltage of 0.4 kV PDF
Licensed plumbers to work on water and sanitation facilities
Electricians authorized to work in low voltage electrical installations
Authorized installers for gas installation work
PROFESSIONAL ASSOCIATIONS:
Romania Green Building Council: SC Dico si Tiganas SRL is one of the charter members since September 2010
AICPS – Civil engineer association for structural design
DECLARATION: